We are delighted to work alongside Lavender and Lace Events who provide bespoke venue styling and event decor hire in Suffolk. And if you do book your venue design with Lavender and Lace Events you will receive 10% off a fireworks display! For more information please visit https://www.lavenderandlace.events/ or see below.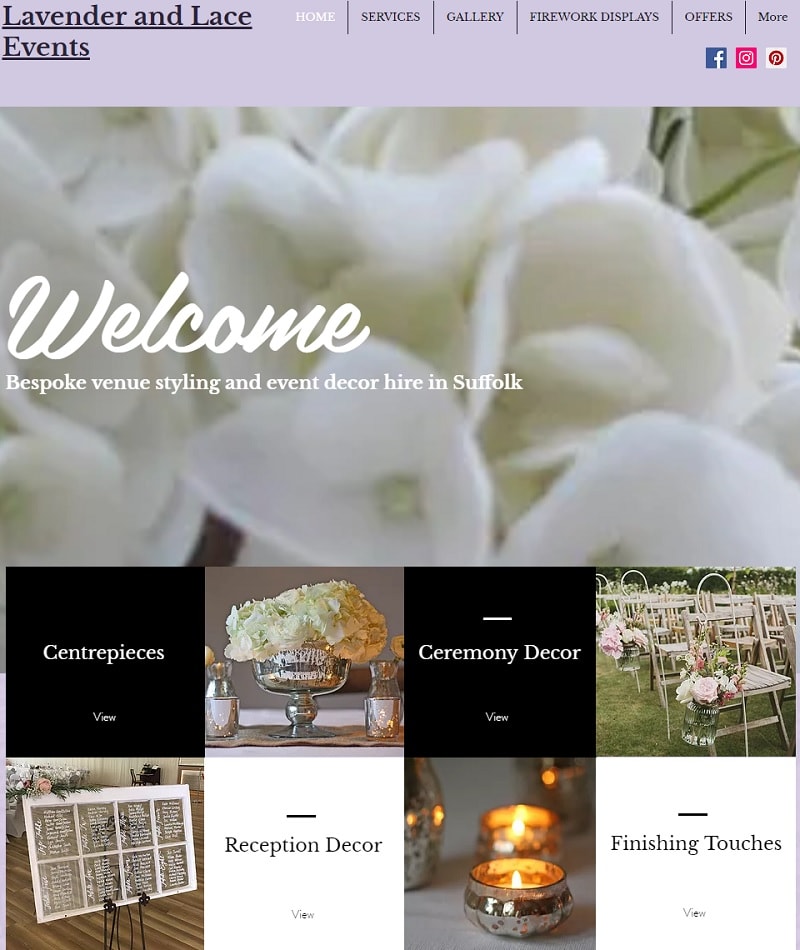 At Lavender and Lace, our passion is our clients. We know how important your personal style is, and that's why you'll never see us offer pre-planned package deals. We work by getting to know you and your vision for your perfect day, and we will work closely with you to design a bespoke package that suits your venue, your style and your budget.
Planning a wedding or other special event is a very important time in your life, but it can also be stressful. There is so much pressure to get everything just right, and not everyone has the time to think about all of those little details and finishing touches, or to decide what kind of decor works best for different venues. Our venue styling service is designed to help you achieve your grand vision, or to help you figure out what that vision is if, like many, you're feeling overwhelmed by the different options available to you.
Our venue styling service is all-inclusive. It starts with a complimentary meeting at either your venue or at our office address in Saxmundham, Suffolk. We'll talk about how you want your day to look and feel, and we'll go over some decor options and ideas. You will then receive a no-obligation quote within 5 days of our meeting. You can be sure that the quote won't frighten you, since it is calculated completely with your budget in mind.
​Or maybe you know exactly what you want and you're set on decorating your own venue, but you're finding it hard or too costly to buy all of the decor you're after. We hire out all of our decor at very competitive prices, making it easier for you to get exactly what you want without having to pay a fortune.
For more information please visit https://www.lavenderandlace.events/